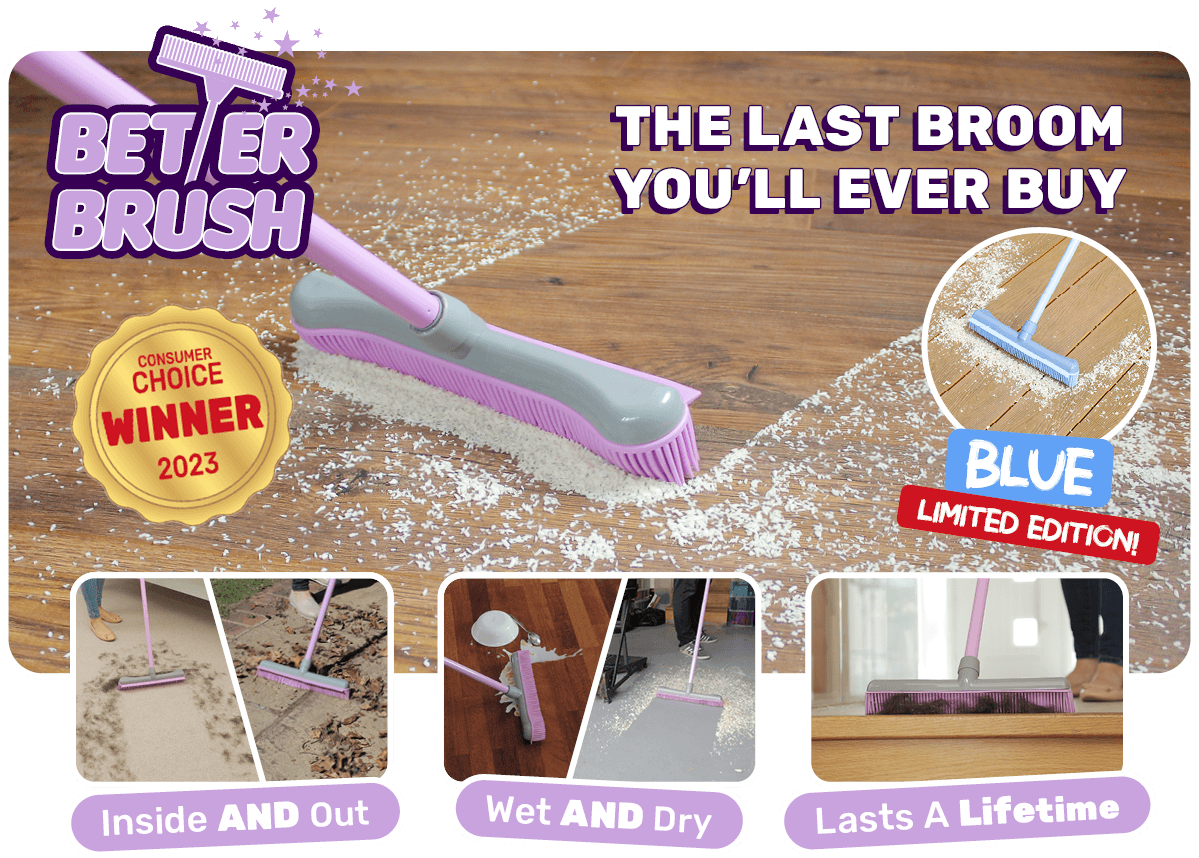 Use Indoors & Outdoors
Unlike other brushes, you can use it anywhere
Use Wet & Dry
Perfect for ALL messes, wet or dry
Attracts Dirt like a magnet
Make sweeping up so much easier
ONE Stroke is all you need
It's unique shape and 'wall' of bristles get EVERYTHING first time
Easily Clean
Just run under the tap to easily remove 100% of the debris
Lasts a lifetime
Built to last with premium grade rubber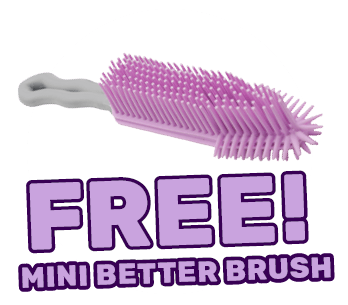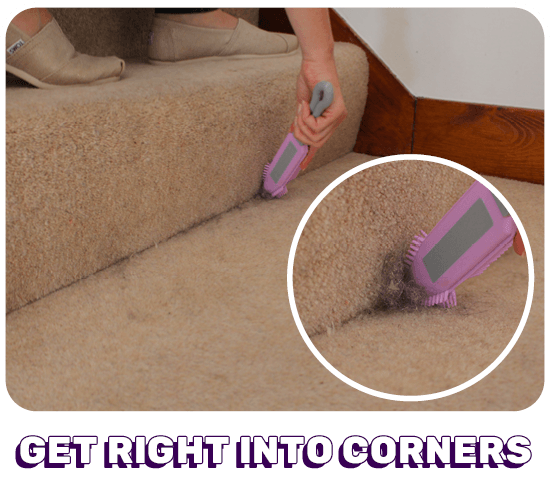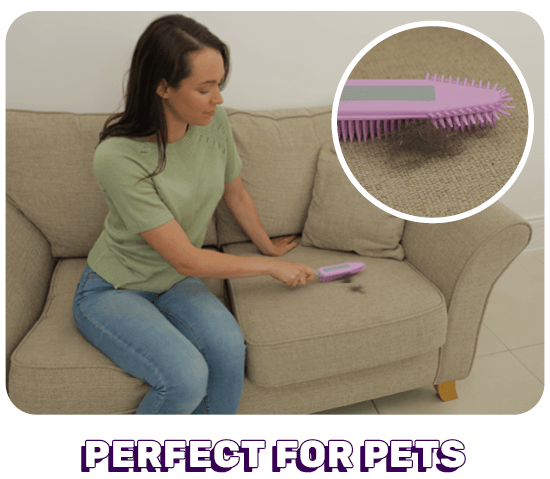 Take the Better Brush challenge
1. Vacuum your carpet.
2. Then go over the exact same area with your Better Brush.
2. LOOK at the difference!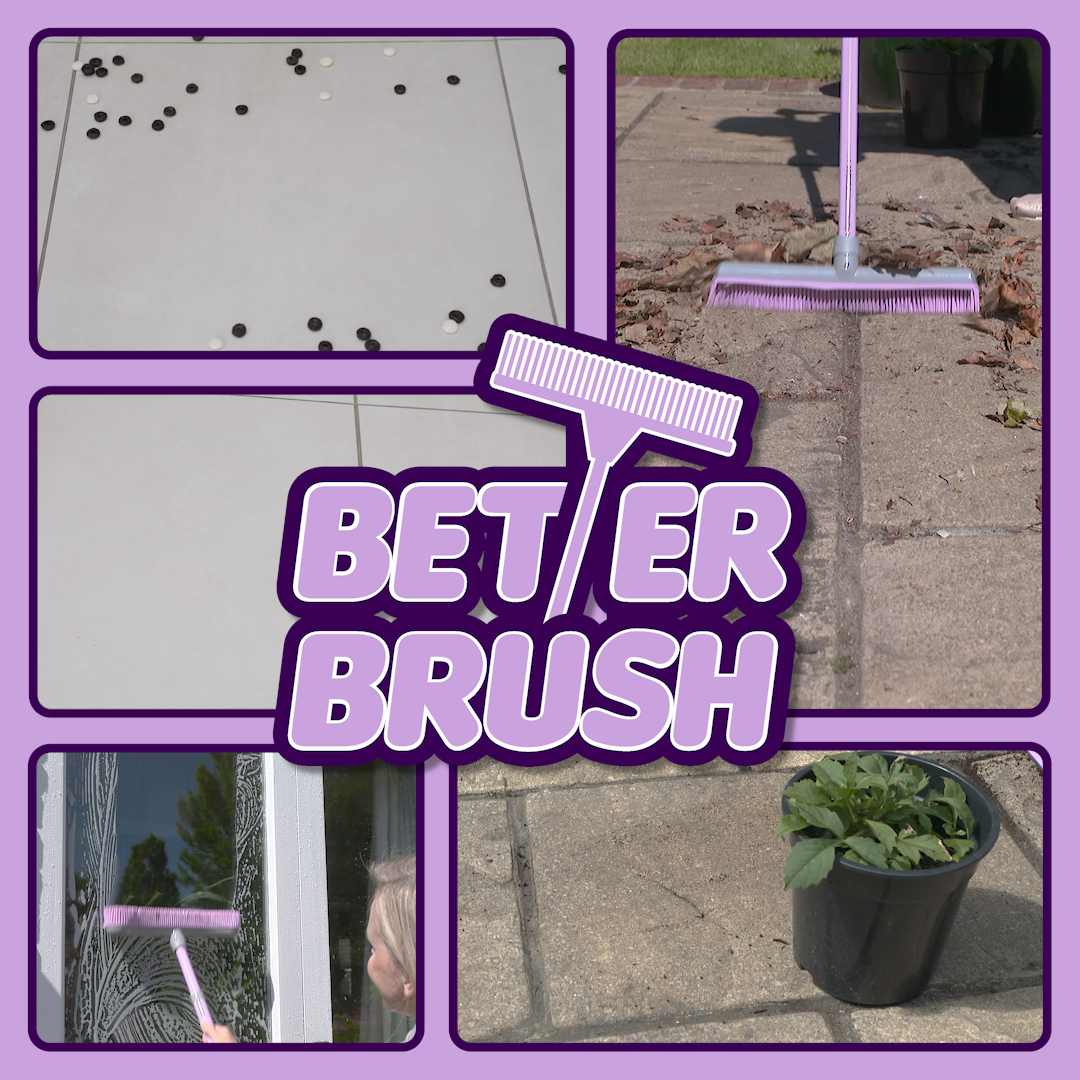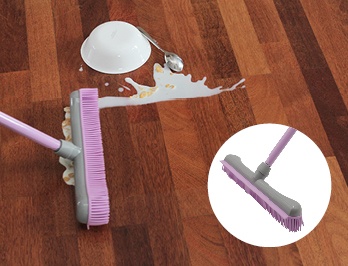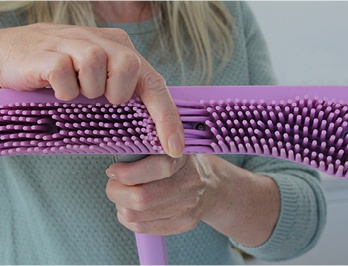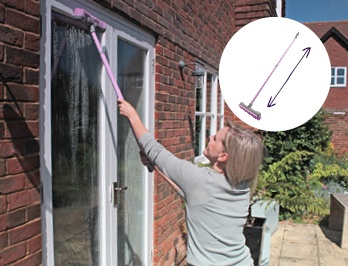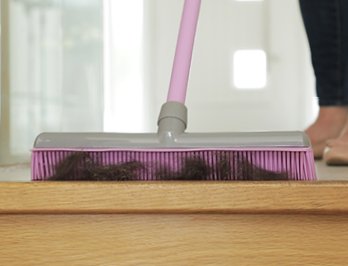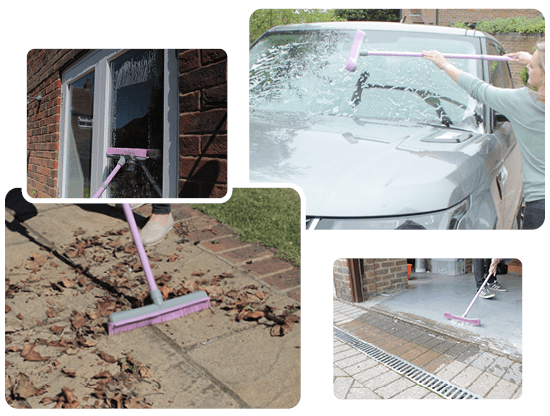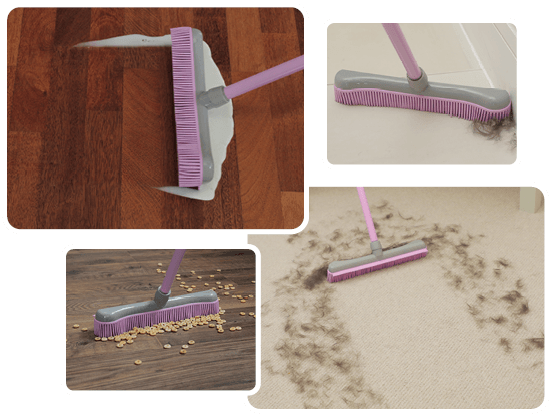 The trade secret of hairdressers is now available at home
Perfect for pet lovers, Better Brush generates a static charge which actually
attracts the hair, dust and fluff.
The 584 rubber fingers penetrate deep into the carpet and upholstery to remove
even ground-in pet hair, effortlessly.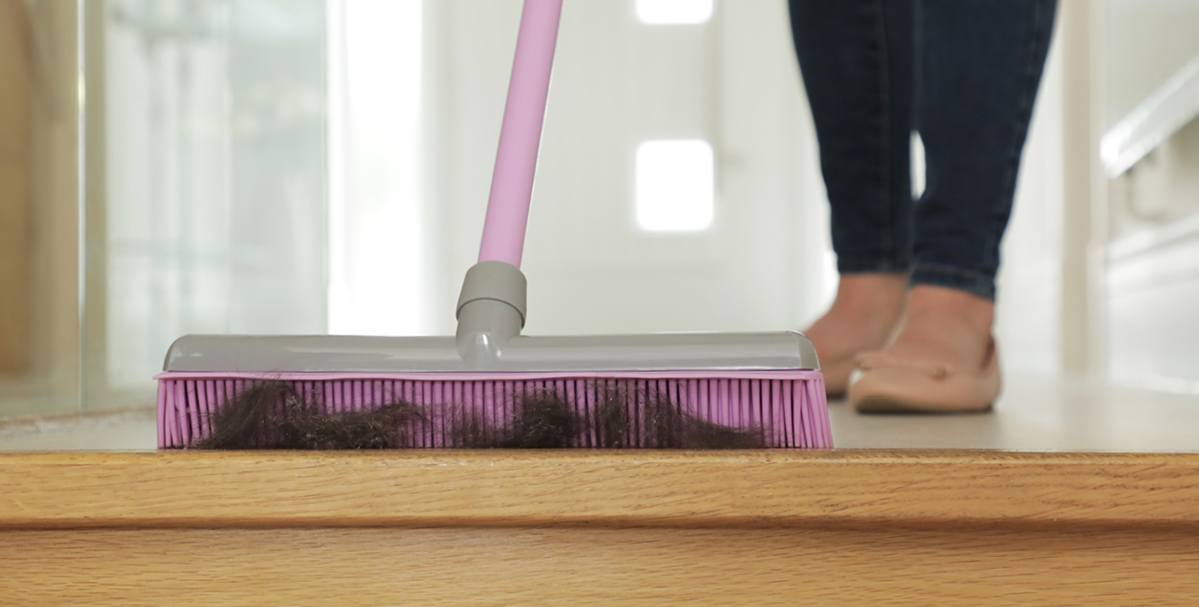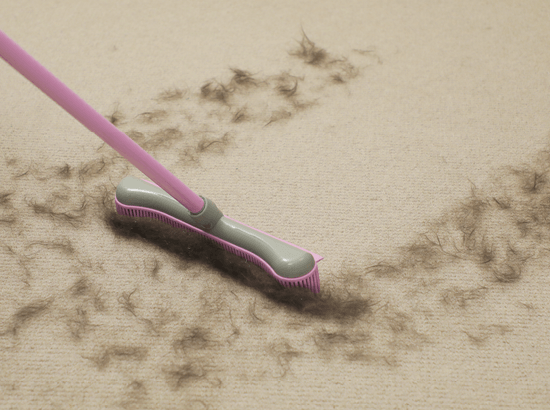 Why shop with us?
2 working day delivery guaranteed
British business (86 staff)
Over 2.2 million happy customers