Magic Organ Cat Scratching Board Corrugated Cardboard Cat Scratcher for Grinding Claw, Durable & Foldable Interactive Cat Scratcher Toy with Bell Ball, Magic Organ Cat Toy
Our home cats, just like the big cats of the jungle, need to scratch to keep their claws sharp, exercise and stretch their muscles and mark their territory. Magic Organ Cat Toy Scratching Board is designed to calm your cat's innate need for scratching while protecting the furniture and blending well into most home décor designs.
Product Details:
Introducing CatToy™, the most captivating toy for cats. It's designed to appeal to our cats' natural predatory instincts, allowing our fur babies to stimulate their minds and activate their muscular systems as they play for hours on end.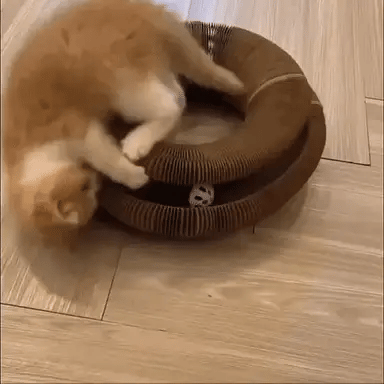 CatToy™ helps relieve our furry friends of anxiety and boredom. 1 in 3 cats show symptoms of stress and anxiety due to boredom, by providing the right stimulation our CatToy™ helps reduce overall stress levels resulting in an overall happier and healthier cat.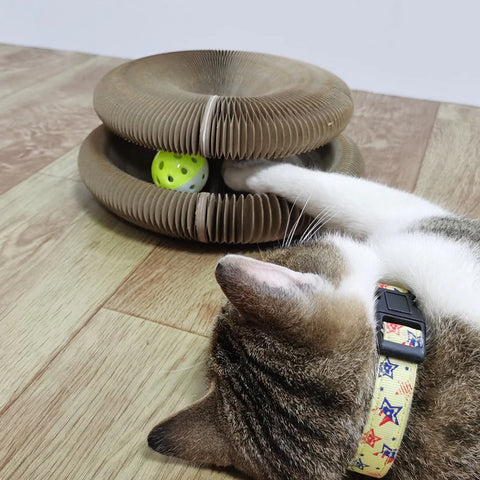 CatToy™ was designed to be a seamless connect and play setup, there are no tools or instruction manuals required. You can join up to 4 CatToy™ together for an even bigger and more flexible toy. For this reason, our customers buy an average of two CatToy™.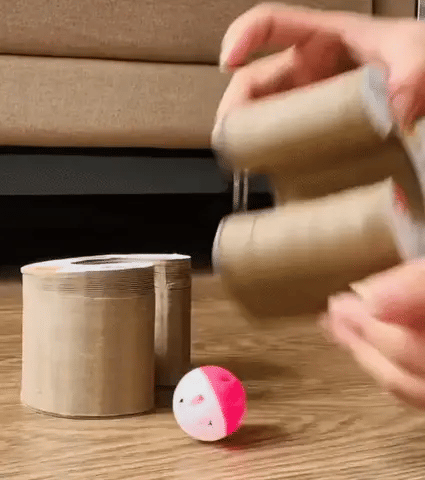 No more scratchy furniture
As a cat owner, we all know the horrible picture of our furniture being scratched by the sharp claws of our cats. CatToy™ doubles as a scratching board and can withstand their little paws. You can finally rest easy knowing that your furniture won't fall victim to your friends' claws.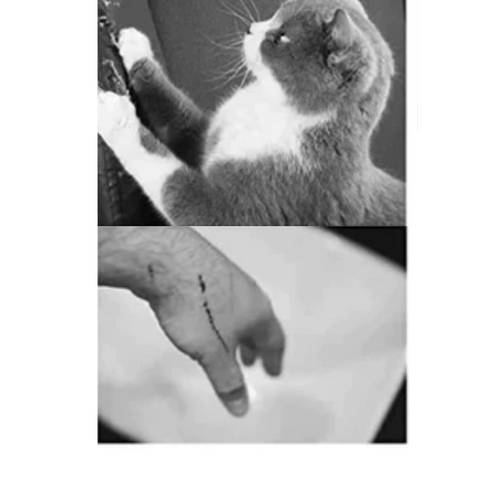 Frequently Asked Questions (FAQ):
🐾 Does CatToy™ help cats with anxiety or boredom?
Yes, CatToy™ was designed because of the severe boredom our cats face because we owners can't always find the time to give our fur babies the attention they need. Boredom left "untreated" usually results in some kind of anxiety or anxious behavior.
🐾 What is CatToy™ made of?
CatToy™ is made from an eco-friendly honeycomb woven cardboard and has been tested against the sharpest claws and the biggest cats (not including lions or tigers 😊).
🐾 What if my cats don't like it?
We have noticed that the majority of cats use CatToy™ on day one. However, if not, we recommend slowly introducing CatToy™ into your cat's playtime. More importantly, your cats trust you and by sitting with your cats for the first few games, it allows them to become familiar with their new toy.
🐾 How soon should I receive my order? The delivery time?
You can expect your order in 5-15 business days.
🐾 Do you have a return policy?
Absolutely, if you are not satisfied with your purchase, you can return it within 15 days of delivery, hassle-free. In order to receive your refund, the item must be in the same condition as received.
🐾 How big is CatToy™?