PROUDLY MADE IN INDIA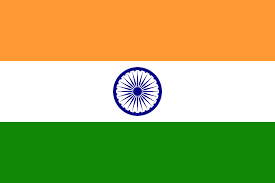 Do you find it difficult to cut vegetables and fruits?
This Clever Cutter Knife is the best cutting solution for veggies, fruits, and meat featuring a revolutionary design and armed with super sharp stainless steel blades.
The Clever Cutter 2-in-1 Kitchen Knife can help you ease your way through daily cutting, and slicing tasks in the kitchen.
1 DEVICE FOR ALL TYPES OF SLICING:- Use the Clever Cutter to slice anything. A small compact food chopper and kitchen scissors, which replace a full set of knives and cutting boards. Use these unique kitchen gadgets to replace your food chopper, food scissors, vegetable slicer, and fruit cutter.
SHARP AND EFFECTIVE:- We use Stainless Steel for the sharp blades, which cuts any product quickly and easily. You'll be able to cut greens, make creative food decorations for your dishes, slice any product, and much more using our super kitchen tool.
Use this knife to cut hard vegetables, fruits, meat straight into a bowl or cooking pot and avoid the mess associated with traditional cutting and ergonomic design for greater efficiency featuring a scissors-like design with a built-in cutting board and a sharp stainless steel knife, the clever cutter helps you breeze through your cutting and chopping tasks in the kitchen.
Featuring a safety latch to keep it closed when not being used, this 2-in-1 kitchen knife and board solution is extremely safe to use.
Easy to Clean and Maintain and can be washed in the dishwasher or by hand under warm water right after usage.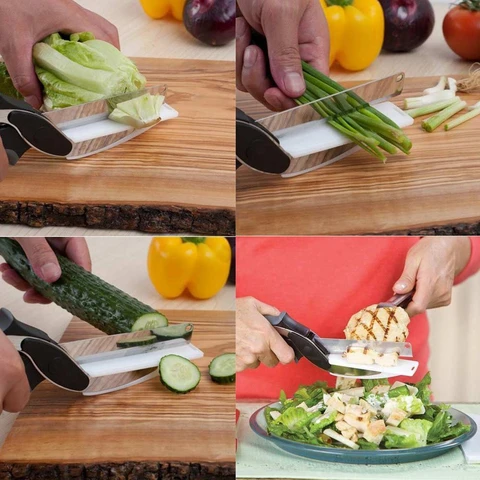 FREE CASH ON DELIVERY
FAST AND FREE TRACKED DELIVERY
SAFE PAYMENTS VIA CREDIT/DEBIT CARD