Great games and teaching
Your child can have fun and spark their imagination with this set anytime, anywhere. Once assembled, it creates a beautiful decoration that is perfect for classrooms, bedrooms, nurseries and playrooms.
Draw your story
With this storyboard set, your kids can design their own stories! They can imagine themselves as the creator. They can imagine that they are the creator of the whole story.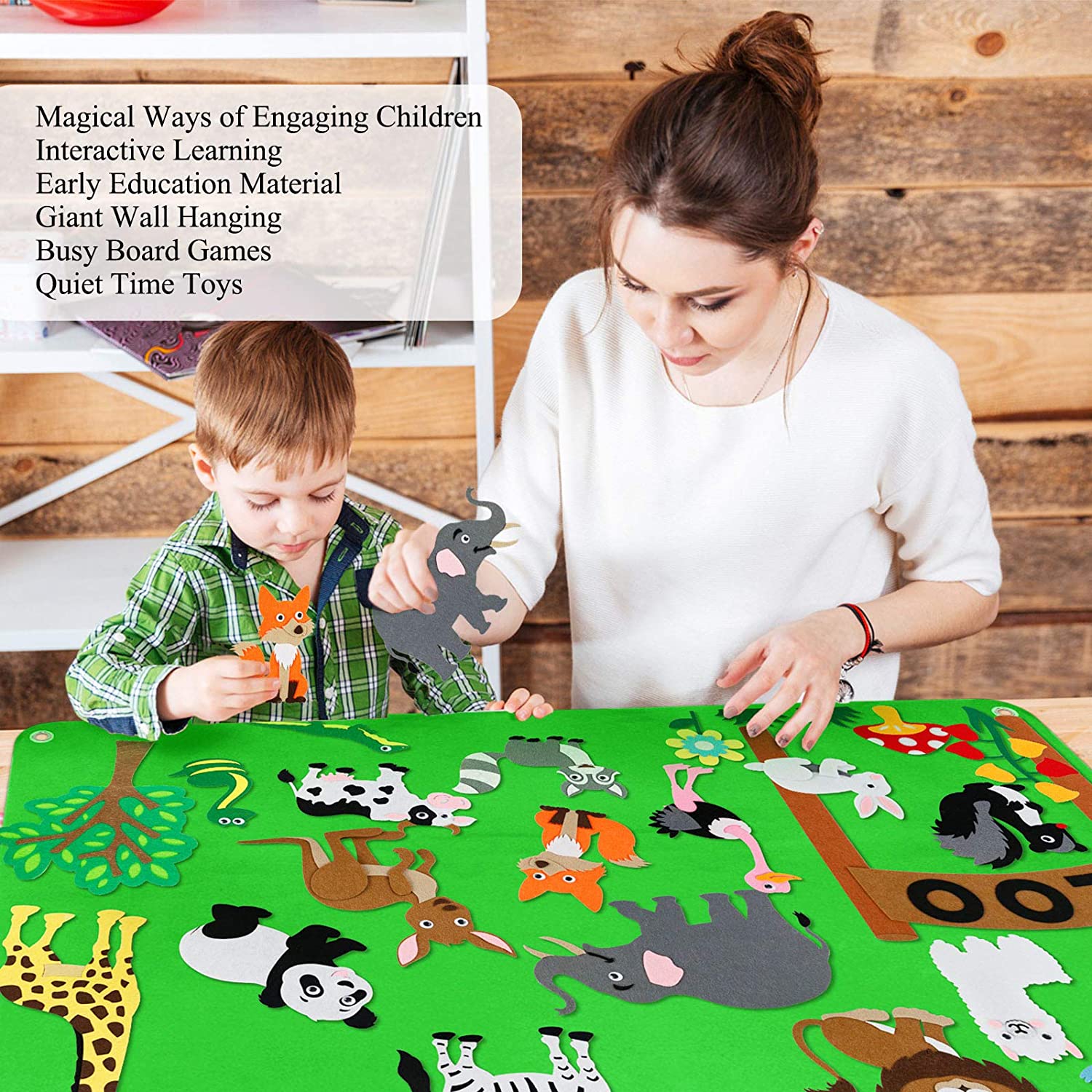 Eco-Friendly and Non-Toxic:
Our premium facecloth felt material is eco-friendly and non-toxic. The felt panels are durable and sturdy, and come with self-adhesive Velcro dots, which eliminates the need for magnets.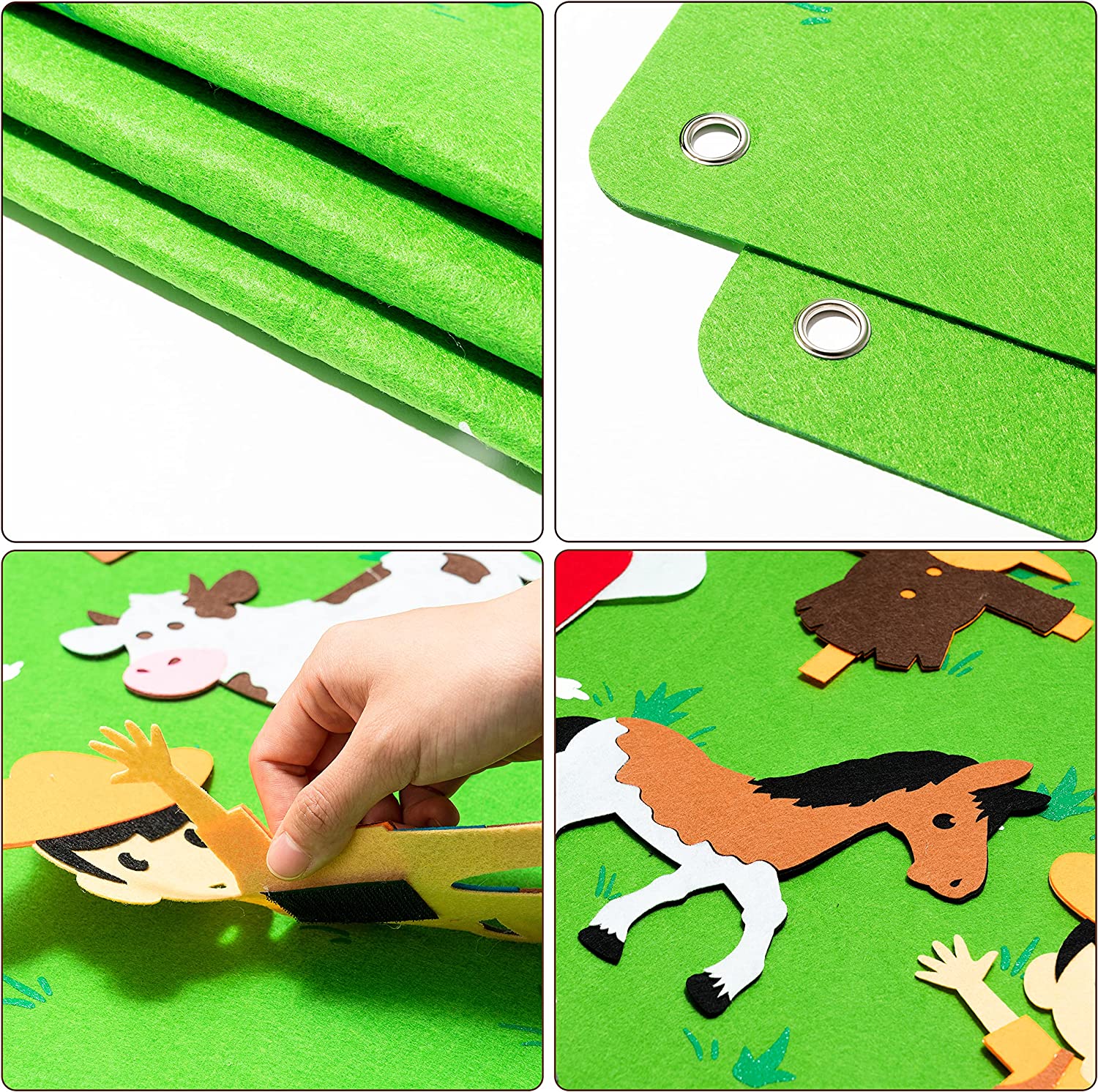 Amazing Kit:
This huge 41.3*29.5in home animal felt toy set comes with 33 pieces of felt, sized for small hands. The interactive felt pieces can be moved repeatedly on the felt board, and the large felt backdrop can be easily hung up with the two sturdy hooks that are included.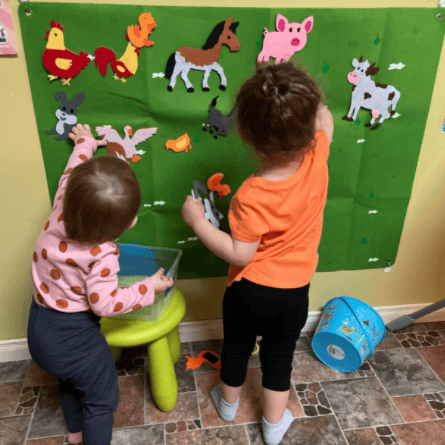 Care Instructions:
Our felt flannel board for toddlers avoids non-removable wrinkles in the felt fabric. Simply hang our felt flannel board for 30 minutes and the wrinkles will disappear.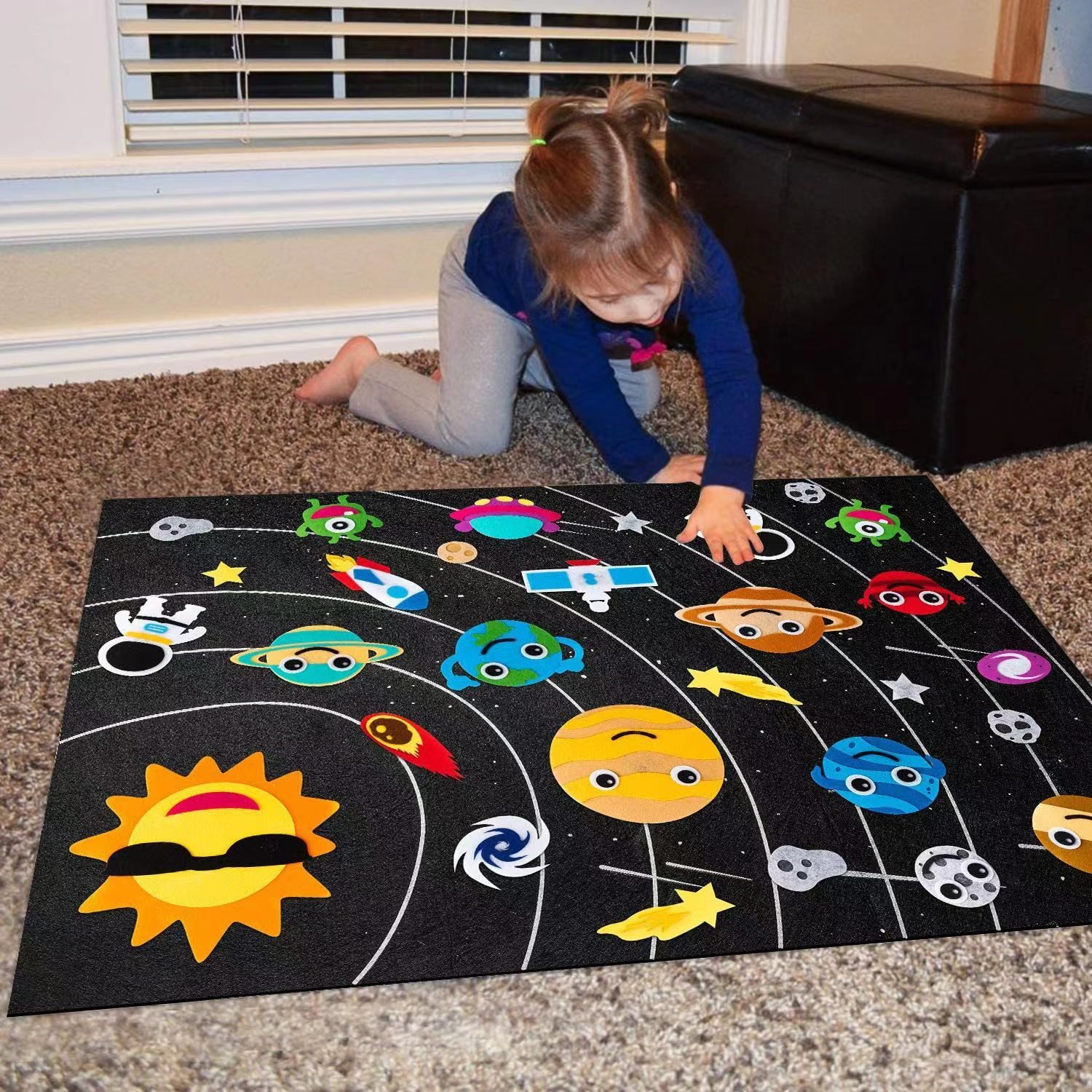 Our Set Includes:
Our set includes animals, ocean, farm, space, dinosaurs, insects, city, weather, and letters.